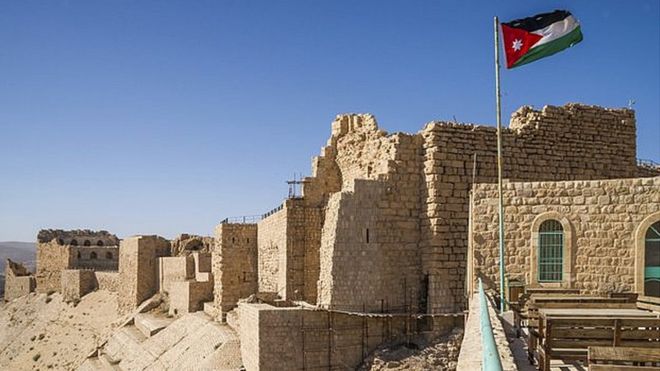 A Canadian tourist and four police officers have been killed in gun attacks in and near the Jordanian city of Karak, officials say.
Unidentified gunmen are reported to have taken refuge in an ancient castle in the city where several other tourists are said to be trapped.
Jordan's Public Security Directorate said the gunmen first attacked a police patrol near Karak and then fled by car into the city.
Nine other people have been wounded.
No group has admitted carrying out the attacks.
Security sources said the gunmen were holed up in Karak's Crusader-era castle and police reinforcements had been sent to the scene.
Jordan is a close ally of the US and a member of the US-led coalition fighting the so-called Islamic State (IS) group in Syria and Iraq.
US forces have trained a small group of Syrian rebels in Jordan as well as Iraqi and Palestinian security forces.
[Source:-BBC]