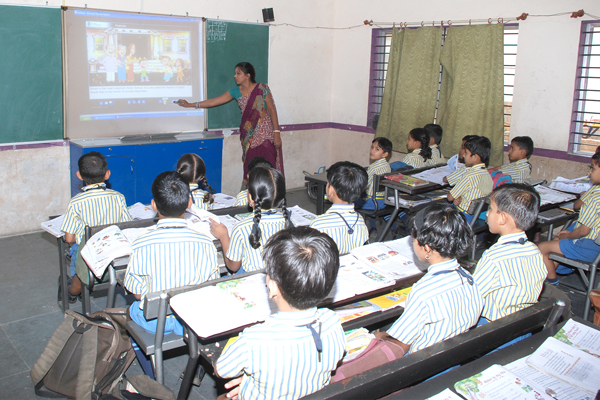 Teaching methods have greatly changed over the years thanks to technological advancement, globalization, and other factors. These changes have been necessary to make learning more exciting and to deliver some complex concepts. They also emerged due to the need for the learning process to be more learner-centered. As either a learner or a teacher, you may be struggling to find sufficient material for further reading, for revision, or for other uses; however, these frustrations can end by using the rich resource of El Rincón del Vago. Students share their work here, so others can check and exchange ideas. The site also has blogs, which will expand your knowledge in various areas.
The following are some ways in which teaching methods have changed, which has made teaching not only easier and interesting, but also very effective:
     PowerPoint presentations
PowerPoint presentations in the modern learning process have greatly revolutionized the way teaching is carried out. It is becoming a thing of the past for a lecturer or a teacher to read to students from a textbook; instead, the teaching notes are well summarized and condensed into bullet points in a PowerPoint presentation for easy delivery to the students. The presentations may include not only texts but also other visual learning aids like diagrams and pictures, which enable the learners to grasp difficult concepts and to better retain such concepts.
     Online learning or remote learning
The majority of colleges and other learning institutions have taken up this new development of online classes. This method greatly favors those who cannot attend class in person due to work or other commitments. They are able to keep learning regardless of their location by logging into the online classes or by going through recorded teaching sessions, which are mostly meant to help those who miss class.
     Teaching assistants
Teachers have to handle an enormous workload, and they may, at times, be unable to adequately handle it. The result of their being overstretched is poor delivery of the knowledge to the learners and lack of enough opportunities for students to get clarifications or make consultations. The inclusion of teaching assistants and supporting staff to the teaching process takes care of some of these needs, and ensures that students are properly served and that teachers are not overly engaged.
     Inclusion of digital games in the learning process
The use of digital games and the "gamification" of various concepts is a topic that elicited a lot of discussion several years ago. One thing that many educators came to a consensus on is that the use of digital games in the learning process can help make the learner more engaged. Also, it may assist the teacher to gauge the degree of learner involvement in the learning process.
     Wide usage of mobile technology in teaching
Despite the intense debate on students being in possession of mobile phones, the reality is that there are more people who own mobile phones than those who do not. Indeed, mobile devices have penetrated most areas in our lives. Mobile technology has been used in learning, or it can be used as follows:
        

Learners can do distance learning and collaborative learning through mobile devices. For example, they can have learning groups via various mobile technologies or applications like WhatsApp.

        

Students can carry out further research on topics within various online resources, which are accessible through mobile devices. This may also make their learning more exciting.

        

Students' engagement may greatly increase through mobile technology and other innovations.