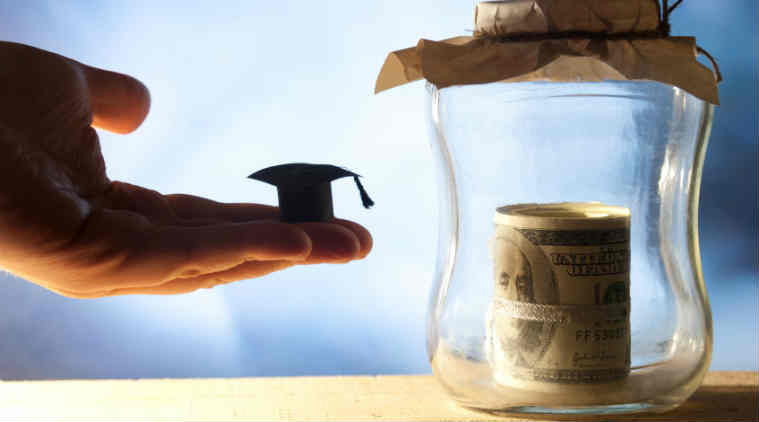 Indian banks have seen a 142 per cent rise in default by students who have taken education loans during the past few years, at a time when hiring for new jobs has slowed down and tech companies have started laying off employees.
State-owned banks, which are already weighed down by huge defaults by corporates, are the worst hit as they account for over 90 per cent of educational loans. Private banks have largely stayed away from this segment.
In the education segment, the total non-performing assets (NPAs), or loans on which borrowers have defaulted on payments for more than the stipulated 90 days, stood at Rs 6,336 crore at the end of December 2016, against Rs 2,615 crore in March 2013, the Reserve Bank of India (RBI) has revealed.
This is 8.76 per cent of the total education loan outstandings of Rs 72,336 crore as of December 2016, against Rs 48,382 crore in March 2013, the RBI said in a reply to an RTI filed by The Indian Express. Public sector banks began to disburse education loans in 2000-01. The concept was pushed the most by former finance minister P Chidambaram when the UPA government was in power.
The rise in bad loans in the education loan segment in 2013-2016 coincided with the Indian industry battling overcapacity, demand slowdown, stalling of new projects and defaults by top corporates. At the same time, the demand for loans was up as educational institutions, especially engineering and management colleges, mushroomed, without a check on quality.
More than half of education loans were taken by applicants in southern states, which have also reported most defaults. Students from Tamil Nadu and Kerala are in the forefront of taking loans, said an official of a nationalised bank.
Experts attribute the rise in defaults to the education scenario, pointing out that various state governments, especially in Andhra Pradesh, Tamil Nadu and Karnataka, have approved setting up of educational institutions without considering the employment potential. "Two reasons for this (defaults). It could be that the students are not getting placed. And with engineers, this is highly possible. Second, they are not getting placed in jobs that they thought they would get placed in," said Rituparna Chakraborty, president, Indian Staffing Federation.
With investments in new projects not taking off, there is an oversupply of qualified professionals. "Engineering is in a bad scene because most people in India want to become engineers and they thought that irrespective of their specialisation, they would get a job in the IT sector. And IT is not hiring and they are not inclined to hiring… My hope was that 'Make in India' would become a success and there would be some job creation, but that's taking a little bit of time. Apparently there are no takers for engineers. There is an oversupply of engineers. Side by side, quality has also taken a backseat. That's also impacting their prospects to get hired," Chakraborty added.
State Bank of India, the largest player in the education loan segment, had disbursed Rs 15,716 crore to students by the end of December 2016. MD, SBI, Rajnish Kumar admitted that there was an NPA problem in the South, but added that they were ready to disburse under the fresh loans guaranteed by the Central government. In 2012, then finance minister Pranab Mukherjee had announced a Credit Guarantee Fund in the Budget to cover loans up to Rs 7.5 lakh without any collateral security and third-party guarantee. Various state governments, including Kerala, had announced their own schemes to repay the loans of students.
[Source"indianexpress"]