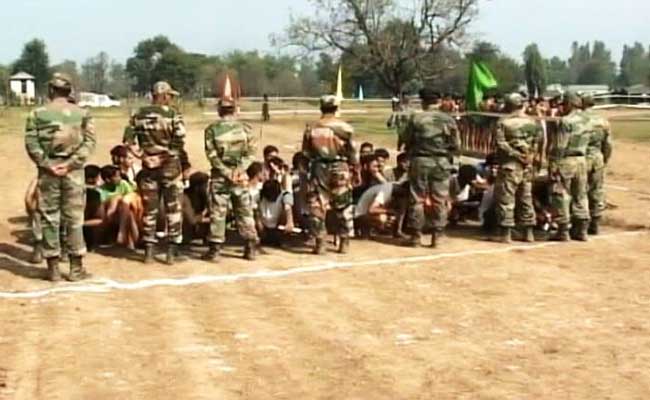 JAIPUR: An Army doctor posted at its recruitment office in Jodhpur has been arrested for links with a gang of touts that helped candidates clear their medical examination.
Lieutenant Colonel Dr Jagjit Puri's name had cropped up during questioning of four touts arrested in May for extorting money from candidates who promised success in army recruitment rallies to unemployed youth for anywhere between 2 to 4 lakh rupees.
Police sources said the racket was busted on a tip-off from the military intelligence. The officer was brought to Jaipur for questioning and arrested. A local court has let the police question him for the next 10 days.
A medical examination is the last stage of the army's recruitment process for candidates. A physical fitness test that includes a 1.6-km run within 6 minutes, pull ups and clearing a 9-feet ditch, is the first and is followed by the written exam.
According to the Rajasthan anti-terror squad (ATS) that arrested Arjun Singh, Nand Singh Rathore, Sunil Vyas and Mahendra Singh, the gang would tell candidates that they wielded influence with Lt Col Puri who was the last word on passing, or failing a candidate on medical grounds.
The police isn't too sure how many candidates who may have been ineligible to make it through had joined the army yet. This is a matter of investigation, said Umesh Mishra, the senior police officer who heads the ATS and the state police's special operations group.
"Initially, the doctor has confessed to have benefited around two dozen candidates in one and a half years," Mr Mishra said. The doctor was allegedly paid about 35-40,000 rupees for each candidate that cleared through the touts.
For a medical officer who was in-charge of recruitment rallies across most parts of the state, the police suspect this may be an understatement and expect to have a clearer picture by next week.
A retired colonel was among those arrested last year in Maharashtra for arranging fake documents to join the army. Earlier this year, the army cancelled its recruitment exam in six centres in western India after the question paper leaked.
Lt Col Puri is the second army officer to be arrested during the past week. On Saturday, the CBI arrested Lieutenant Colonel Ranganathan Suvramani Moni posted at the army headquarters for allegedly manipulating postings of officers for money.
[Source"cnbc"]