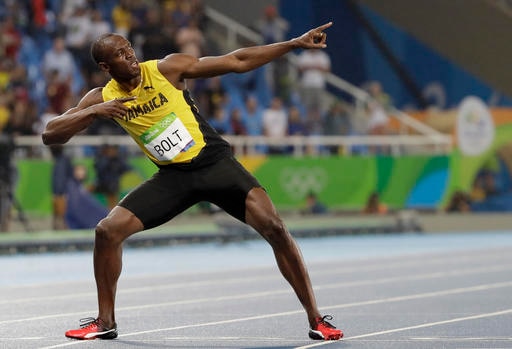 Monte Carlo: Multiple Olympic champion Usain Bolt has asserted that he wants to focus on the 100 meters event in his final season, leaving the 200m out of his mind.
"After last season, I kind of figured out that no matter how hard I work at this point, it probably is going to be hard to get the 200-meter world record," the nine-time Olympic champion said, reports Xinhua.
"The 200 meters are very hard work and I'm coming to the end of my career, I'm not trying to do too much work," the 30-year-old Jamaican told a press point here on Friday ahead of the evening's IAAF Athlete of the Year Awards.
Bolt also ruled out a possible return to the track after his retirement, just like swimmer Michael Phelps, adding that he could have probably achieved more if he had worked harder when he was younger.
"I discussed to my coach. He said to me: 'Do not retire and come back afterwards.'"
"I've been working for years to make sure I'm ready when I'm ready. Return after retirement never goes well. I think championship's very difficult, and if I come back in two years, it's not gonna be the same.
"I think when I was transitioning to a professional I was relying more on my talent than actually on the work I was doing," he said. "If I had worked on my talent when I was really younger, then I think I would have done a lot more in my career," he added.
He told media that his final season would be more of a farewell tour and he'll focus on a few races in his favorite places, saying Ostrava, Lausanne and Paris.
"This season is pretty much mainly for the fans," Bolt said.
"A lot of people always wanted to see me compete and haven't had the chance."
The World Championships in London in August 2017 will be Bolt's last major title fights.
[Source:-ABP]