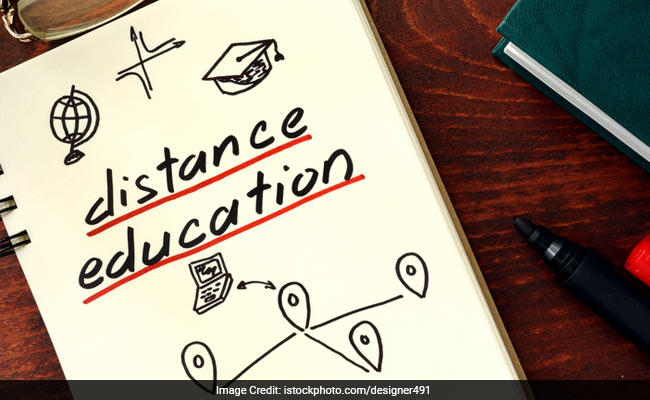 NEW DELHI: 
There are two major modes of learning in India. One is classroom learning, where students attend regular classes at colleges and university departments. The other is distance learning, where students learn through correspondence. There are many distance universities in India which offer correspondence courses, while there are also regular universities offering distance programs in various disciplines. Distance programs are beneficial for candidates who for some reason cannot attend regular classes and wish to continue higher education. Distance education is also often a preferred choice for candidates who are unable to score high marks in their qualifying exam.
At present there are 111 institutes of higher learning which have been approved by the Distance Education Bureau, UGC for offering distance/correspondence learning programs. Here we have listed a few of the top notch distance universities in India which have been recognized by UGC for providing distance programs.
Indira Gandhi National Open University (IGNOU): IGNOU is a central university and perhaps the most known of distance learning universities. IGNOU offers a range of courses in various disciplines and takes admission for two academic cycles that is January and July.
School of Open Learning, University of Delhi (SOL, DU): DU is again a central university. SOL mostly offers distance programs in under graduate courses and a few post graduate courses as well. The admission process for SOL is conducted a few weeks after the admission process in regular programs in DU.
Maharishi Dayanand University (MDU): MDU is a state university of Haryana. It is located in Rohtak. The university offers both regular and distance programs. The university offers 3 under graduate courses and 4 post graduate courses in the distance mode.
Yashwantrao Chavan Maharashtra Open University (YCMOU): YCMOU is a state open university located in Nashik, Maharashtra. The University conducts its admission process in June each year. There are a total of 8 schools under the university through which certificate, diploma, under graduate, and post graduate programs are offered.
Symbiosis Centre for Distance Learning (SCDL): SCDL, Pune offers Post Graduate Diploma programs, Diploma programs, Certificate programs and corporate programs in different disciplines. SCDL conducts admission process for distance programs in April/May each year.
Madhya Pradesh Bhoj Open University (MPBOU): MPBOU is a state open university and is situated in Bhopal. The University offers multiple programs at under graduate, post graduate, and diploma level. MPBOU conducts admission process in the month of December every year.
Tamil Nadu Open University (TNOU): TNOU is a state open university which is located in Chennai. The university offers multiple programs in under graduate and post graduate level. The university also offers management and B.Ed. programs in distance mode.
Dr. Bhim Rao Ambedkar Open University (BRAOU): BRAOU is a state university located in Hyderabad. The university conducts admission process for UG courses in December and for PG courses in July.
Karnataka State Open University (KSOU): KSOU is located in Mysore, Karnataka. The university offers UG, PG, PG Diploma and Diploma courses in multiple disciplines. The admission process generally starts by the last week of September every year.
Netaji Subhas Open University (NSOU): NSOU, is situated in Kolkata, West Bengal. The university offers both UG and PG programs in multiple disciplines. The admission process ideally starts in July.
["Source-ndtv"]