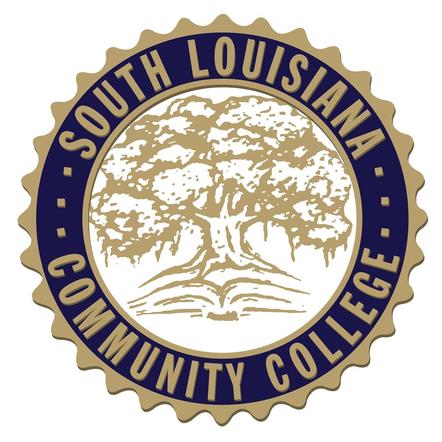 LAFAYETTE ­– There's something missing from Dr. Mark LaRue's English classes these days at South Louisiana Community College and students don't seem to mind at all.
LaRue, who teaches Rhetoric and Composition and Composition and Critical Thought, doesn't require a textbook in his classes. Instead, he utilizes Open Educational Resources – free or minimally priced education materials – to supplement his instruction.
"As an experienced instructor, I have accumulated over the years a wealth of resources of my own and from the influence of many texts," he said. "With that and the vast variety of useful sources on the Internet, it makes so much sense to many instructors like me to move to this mode of course presentation."
He's not alone. Instructors at community colleges across the country are using OERs in place of printed, high-priced textbooks. Leading higher education organizations are placing an importance on OERs in the classroom as well.
The American Association of Community Colleges called for the investment in the development of OERs in the association's agenda for the Trump administration. "For many community college students, the cost of textbooks and other educational materials is a significant component of their cost of attendance. The federal government can help students by supporting the development and adoption of high-quality educational resources that are available at no or minimal costs," stated the AACC in it's Community College Agenda for the Trump Administration.
Several students in LaRue's class said they appreciate the cost savings and don't feel a need for actual printed textbook.
Emelie Hebert, a Geology major from Lafayette, pointed to cost-savings, especially when she is attending college full-time with four or five classes.
"This semester I chose hybrid classes knowing online classes wouldn't require textbooks," she said. "I find that I get by just fine without (a textbook)."
Krystal Boudreaux, a nursing major from Breaux Bridge, is taking two classes this semester that utilize OERs – English and statistics. "I prefer not to have a text book. They are way too expensive," she said.
Instructor James Boffenmyer teaches College Algebra and other mathematics courses at the college's Opelousas and Ville Platte campuses. OERs are part of all of his courses.
"It's something that I'm tweaking all the time," he said of his lecture notes. "I'm able to put all notes and homework online, including real-world practice problems for students."
Of the 284 students in his classes last semester, only eight students purchased a printed textbook, he noted. He estimated that the students who didn't purchase the textbook saved about $28,000 collectively.
"OERs make college more affordable for many students and they allow me to customize information for what is needed in my classes," he said.
A committee to study the use of OERs was formed in 2015 at SLCC and includes faculty and library staff. It's estimated that nearly 1,000 students were able to collectively save $160,000 because of OERs being utilized in recent semesters. More classes are expected to use OERs in the coming semesters.
[Source:-KATC]