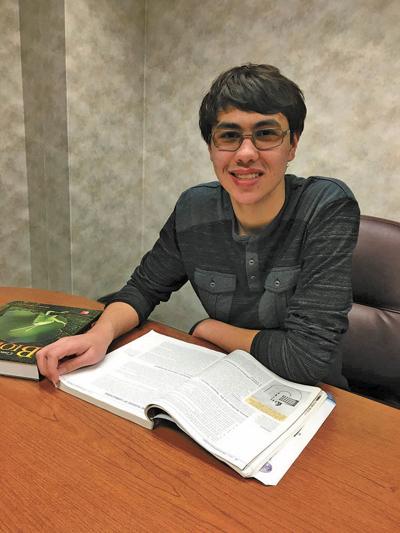 Craig Hansel is a freshman on his way to a career in criminal justice – and he is grateful for the way a Walters State Foundation scholarship is helping complete journey.
The Walters State Foundation awarded 143 scholarships last year. The college also awarded 69 academic achievement scholarships and 364 Walters State Promise Scholarships. The deadline to apply is Feb. 1. Scholarships may be based on need or merit, while others are awarded by county or even major. The scholarships are given above any other money students receive from Tennessee Promise, Tennessee Reconnects, the Hope Lottery Scholarship or scholarships from outside organizations.
For Hansel, the Walters State Foundation Scholarship provided money for books and other expenses related to college, while the state's HOPE Lottery Scholarship paid for most of his tuition.
"The scholarship has helped so much. I don't really have to worry about how much my books are because I know the scholarship will pay for them," said Hansel. Although his high school grades would have gotten him into many colleges, Hansel really never thought twice about where he was going. He said Walters State's reputation makes it a natural choice for someone pursuing a criminal justice career.
"The cost was also important. I knew Walters State was affordable and I would be able to pay for it without going into debt. I plan to transfer and earn a four-year degree. Not needing a loan for the first two years was important," Hansel said.
["source=citizentribune"]