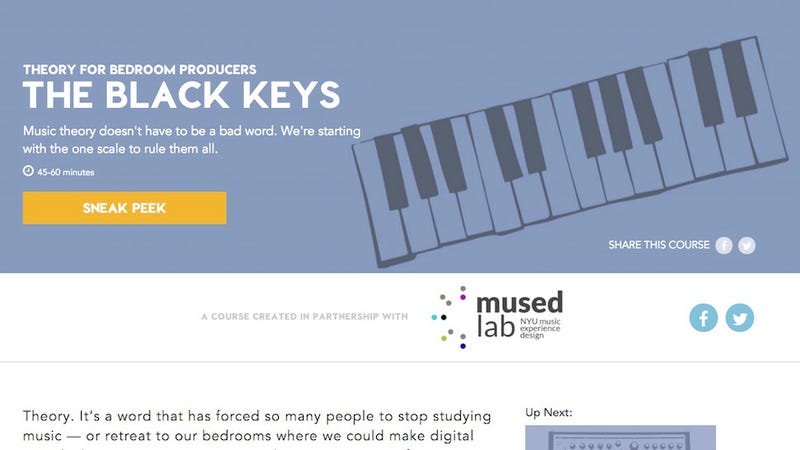 If you're interested in making music, learning the basics of music production and music theory will serve you well—and this free course from NYU will teach you the ropes, at home, using your own computer and music you already know and love.
We've highlighted previous versions of this course, but a new partnership on the back end with Soundfly means you don't have to passively take the course and make your own music based on what you learn: You can turn your computer into an instrument itself and jam along with your lessons, your favorite music, and other music videos.
The basics are still there too though, you'll get expert instruction in basic music theory and the ins and outs of music production, using tools like Scratch and Ableton, and music sharing services like Soundcloud. You'll work with music from Stevie Wonder, MGMT, Parliament-Funkadelic, and Disclosure, to name a few, to learn how professional recordings are made, produced, mixed, and mastered. If any of that sounds interesting, check outour Lifehacker night school on music production, and sign up for the course at the link below.
[SOURCE :-lifehacker]