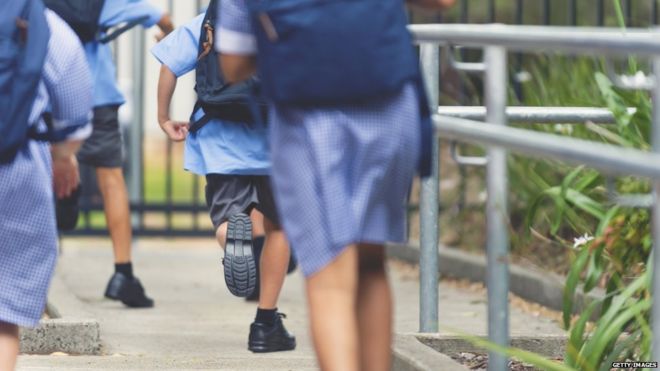 The government's free school programme is being redirected towards the worst-performing areas of England, particularly the North East.
Ministers are targeting the next wave of about 35 new schools in the bottom third of lowest-performing areas.
It comes after criticism that the free school programme has focused on the wealthier South East.
The government will also give councils £50m to create about 740 new school places for children with special needs.
The money could help to build facilities including sensory rooms and playgrounds with specialist equipment.
It is part of £680m which the Department for Education (DfE) has allocated to help create 40,000 more good school places in primaries and secondaries by 2021.
Higher demand
The government said the move to redirect the programme to areas with poorer levels of education would put free schools where they were most needed.
It was confirmed in guidance set out by the DfE and pubished at the same time as Education Secretary Damien Hinds said the government would be funding the expansion of grammar schools.
Free schools are privately run but publicly funded. All new schools have to be free schools, which are approved and directly funded by the DfE.
What are free schools?
First T-level colleges announced
Rankings 'toxic' for poor white schools
Malcolm Trobe, from the Association of School and College Leaders, said: "It's very important to target resources into areas that are not performing well. That's really good.
"But school places are basically directed towards where we need some additional places because of demographic demand.
"If you are targeting all your money in one part of the country, one, is there sufficient demographic demand in these areas for the new schools? And two, how do you deal with demographic demand in the rest of the country?"
Mark Lehain, interim director of New Schools Network, said: "We know the difference that these schools can make across the country and it's fantastic that the new application window has opened.
"This is going to lead to great new schools being set up in the areas that desperately need them, and we look forward to helping them in this process."
Special schools
The £50m for special needs provision follows increased demand for services and concerns that schools do not have enough places.
The money could be used to create extra places in bespoke schools or within mainstream schools, the DfE said.
In April, the National Education Union heard schools were at "breaking point" and highlighted the plight of the "invisible children".
But Labour's shadow education secretary Angela Rayner said the funding "will not reverse the damage that years of cuts have inflicted".
Announcing the money, Children and Families Minister Nadhim Zahawi said: "All parents want to send their child to a good local school, one that meets their individual needs and supports them to achieve their full potential, regardless of the challenges they may face.
"This funding will help to create thousands more school places across the country, with a clear focus on transforming the experience of education for children with special educational needs or disabilities."
Some 'outstanding schools not that good'
Secondary school place 'shortage looms'
Many councils have had to shift significant day-to-day funds from mainstream school budgets to pupils with high levels of special educational need.
Some are sending pupils long distances to access costly provision in special schools in other council areas.
Richard Watts, of the Local Government Association, said: "The most effective way to set up new schools and meet the demand for school places would be to give councils the powers and funding to open new council-maintained schools where there is a need for additional places.
"Councils have responsibility for planning school places so it makes no sense for councils to be given the responsibility to plan for school places but then not be allowed to open schools themselves."
["Source-bbc"]