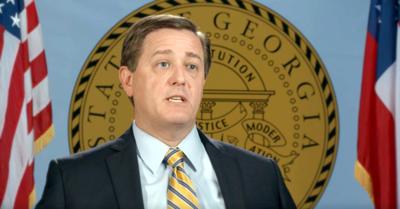 Georgia is among 37 states that would receive grants earmarked for rural technology.
The U.S. Department of Agriculture has issued $1.4 million for distance learning and telemedicine projects for five Georgia organizations.
"Distance learning and telemedicine make it easier for thousands of rural residents to take advantage of economic, health care and educational opportunities without having to travel long distances," Deputy Under Secretary for Rural Development Donald "DJ" LaVoy said in a statement.
Telemedicine allows health care providers to care for patients remotely while distance learning offers students virtual education. The USDA's Distance Learning and Telemedicine Program funds the services in rural areas. The grants could be used for equipment, capital, software, broadband transmission facilities and other programming assets.
The program is a result of President Donald Trump's Interagency Task Force on Agriculture and Rural Prosperity.
Established in April 2017, the task force was created to identify policy changes that could promote prosperity in rural communities.
"Under the leadership of President Trump and Agriculture Secretary Perdue, USDA is committed to partnering with rural communities to help them improve their quality of life, because when rural America thrives, all of America thrives," LaVoy said.
The Distance Learning and Telemedicine Program is open to state and local governmental entities, federally recognized tribes, nonprofits and businesses.
The largest grant of $403,000 will be awarded to The Corporation of Mercer University of Georgia for a behavioral health telemedicine project. Ten counties will be linked to the project that will provide services for up to 20,600 rural residents.
The Georgia Department of Justice will receive a $384,000 to establish a distance learning program for employees in 15 counties. The Department of Labor will also launch a similar program for staff and customers with its $352,000 grant.
Oconee Fall Line Technical College and Augusta University plan to use their grants, both under $200,000, for science, technology, engineering and mathematics (STEM) classes and medical studies.
["source=thecentersquare"]