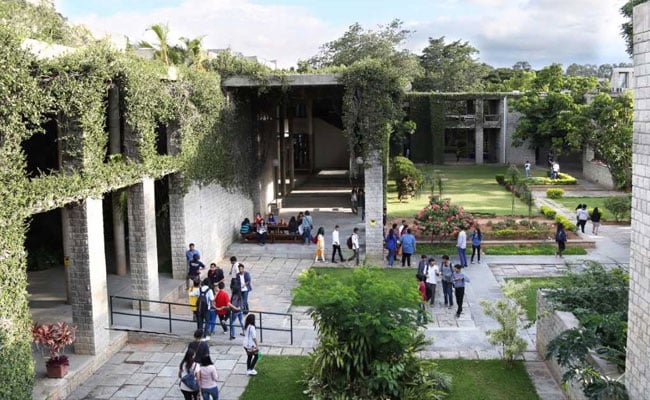 NEW DELHI: 
 Indian institutes of management Bangalore and Calcutta have improved their global rankings this year, but, other premier management institutes like IIM-Ahmadabad and the Indian School of Business, Hyderabad have slipped, according to a the Financial Times London's Global MBA Ranking 2018. The ISB, which was ranked 27th in 2017 slipped one notch to 28 in the current year Financial Times rankings while IIM Ahmedabad, which was at 29th position last year, is at 31, the Financial Times London said in a statement today.
After a gap of several years, Stanford Business School has returned to the top of the FT's annual MBA rankings, followed by the French school Insead.
IIM Bangalore has improved its position and climbed to 35th from 49th. Similarly, the IIM Calcutta too considerably improved its position to 78th this year from 95th, sharing the honours with McGill University Desautels, Canada.
The Post Graduate Programme of the Indian School of Business (ISB) is ranked 28th among the top 100 global MBAs and and according to the ranking, tt is the top ranked business school in India. ISB is in the top five globally in terms of percentage salary increase and placement three months after graduation and continues to rank quite high in alumni recommendation.
"We will continue to focus on providing world-class education while steadfastly investing in our faculty, research centres and institutes. ISB will continue to proactively partner with government and industry to drive performance and to contribute to society at large," said Dean Rajendra Srivastava in a statement.
In September last year, when Financial Times declared the world rankings of Masters in Management programmes for year 2017, Switzerland's University of St.Gallen's Masters in Strategy and International Management (SIM) programme was again selected as the best overall programme globally. Then also, Indian B-Schools IIM Ahmedabad, IIM Bangalore and IIM Kolkata slipped in the ranking of of Business Schools this year .
Financial Times London's Global MBA Ranking 2018: Top Ten
Stanford, according to Financial Times, which has reclaimed the number-one position in this year's Global MBA ranking, is nicknamed "The Farm" by former students – a reference to the farmland that once occupied the university campus site.
"But the achievements of its MBA graduates make it look more like a factory for overachievers," it said.
Check the Financial Times London's Global MBA Ranking 2018 top tn here:
1. Stanford Graduate School of Business, Unites States
2. Insead, France / Singapore
3. University of Pennsylvania: Wharton, Unites States
4. London Business School, Unites Kingdom
5. Harvard Business School, Unites States
6. University of Chicago: Booth, Unites States
7. Columbia Business School, Unites States
8. Ceibs, China
9. MIT: Sloan, Unites States
10. University of California at Berkeley: Haas, Unites States
Financial Times London's Global MBA Ranking 2018: Indian Schools in Top 100
28. Indian School of Business
31. Indian Institute of Management Ahmedabad
35. Indian Institute of Management Bangalore
78. Indian Institute of Management Calcutta
["Source-ndtv"]