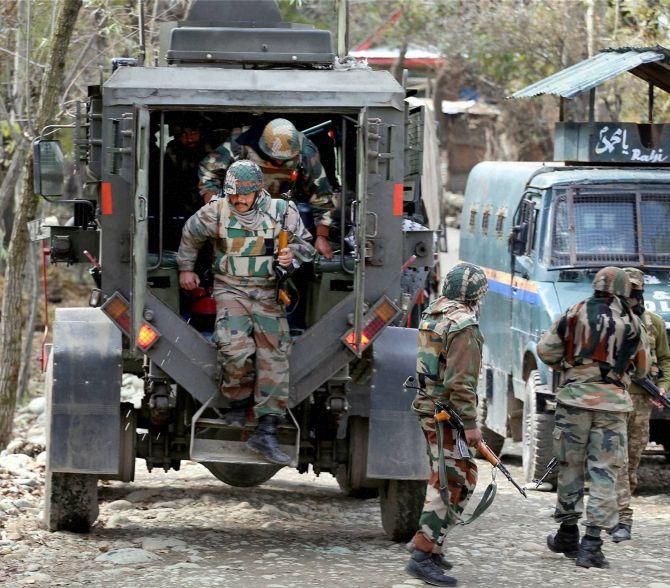 Pune: Lieutenant Ummer Fayaz's life has boosted the aspirations of young Kashmiris studying in Pune.
His death affected them initially but the Kashmiri youths' response to the police recruitment recently has given many the confidence to look for a career in the armed forces.
A student, who is preparing for his Combined Defence Services (CDS) exam,said, "I have studied in Army Public School and have seen Army life closely. I have made up my mind to become an Army officer," the lad who is also in the National Cadet Corps said.
"Lt Fayaz's death disturbed me, but I will not give up my dream. My friend is in the Army as a Captain and a constant source of inspiration," he added.
Another Kashmiri student, who is pursuing a bachelor in computer applications, is caught between his dream of a career in the Army and his mother who is against him joining any defence forces wing.
His father was a militant who died in Kupwara district. "My mother is scared after Lt Fayaz's death. I too was confused but, I have collected my thoughts and will pursue a career in the armed forces," he said.
Another Kashmiri student, who is pursuing a degree course in arts at a prominent college, said, "I am preparing for my Union Public Service Commission exam. I want to become an IPS officer. I want to opt for my state cadre as I know its problems and can understand the feelings of my people."
A girl student from Kashmir, who aspires to be a scientist, said the current situation has affected her studies to an extent. " I do get disturbed whenever there is violence back home. I was shaken when I saw school girls throwing stones at security personnel. The government should take people into confidence," she said.
["Source-ndtv"]