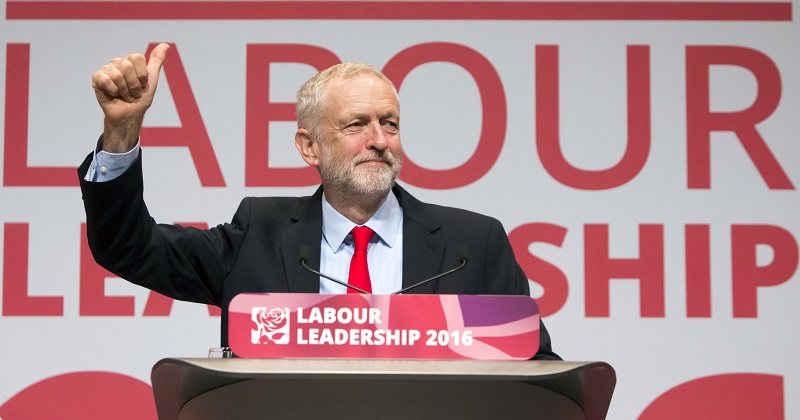 The Labour Party conference is to hold a special debate on grammar schools and consider whether to make scrapping selection altogether a party policy after the issue topped a list of concerns among members.
A motion from the Socialist Educational Association (SEA), backed by Nottingham Trent Constituency Labour Party, will be debated tomorrow after more than 218,000 constituency party members backed grammar schools for priority discussion, putting it above issues like Brexit, housing and the NHS.
It follows an announcement by the newly re-elected Labour leader Jeremy Corbyn that the party will launch a nationwide campaign against the government's plans to expand selection in England on Saturday.
The belief among senior party officials is that Theresa May does not have the votes in the House of Commons to win the battle in Parliament, with Labour politicians reporting that as many as 30 Conservative MPs oppose the proposals.
The SEA's motion calls on the party to oppose "any expansion to selective education" and a move to a "genuinely comprehensive and inclusive secondary education system" in "all areas".
If approved, the motion will not commit the party to the closure of existing grammar schools, but the SEA has told Schools Week it does want to see selection removed from schools where it is currently applied, and said that aim was reflected in the wording.
"Although this motion isn't calling for the closure of existing grammar schools, the SEA champions an entirely inclusive comprehensive school system," says SEA delegate Sarah Williams.
"It's the selective admissions the SEA wants to scrap, not the schools themselves."
As part of its campaign against selection, Labour has said it will work with opponents of the policy on all sides, including on the Conservative benches.
Lucy Powell, the former shadow education secretary, has said that she had spoken to about 30 Tory MPs who said they opposed the plans
She told a fringe this morning: "I have spent a lot of the last few weeks talking to Conservative Party MPs in Parliament as well to try and make sure we have got an alliance across the floor of the house, and I can't see grammar schools happening. It's not going to happen."
Lord Watson, Labour's shadow education minister in the House of Lords, also claimed that there was unease about the policy within the Department for Education itself.
He said Lord Nash, the minister for the school system, was "not at all happy" with the proposals because it "cuts right across" the academies agenda he has championed in the House of Lords.
[Source:-Schools Week]