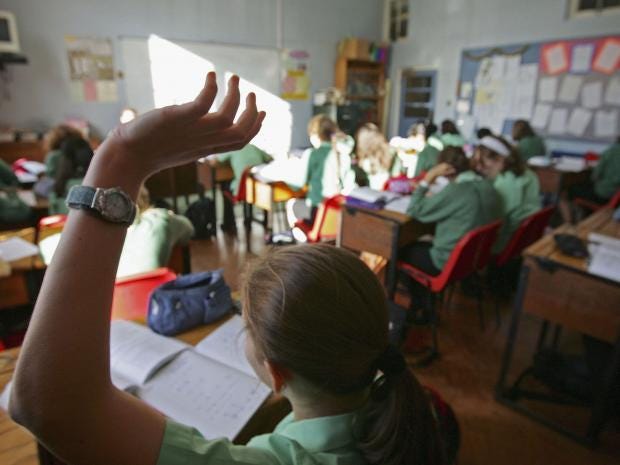 Labour is preparing proposals to give councils new powers over academies and free schools in their area.
Key figures in the party believe there is not enough scrutiny over spending, too much wastage and a lack of joined-up planning over how education is provided within boroughs.
It comes as schooling is set to be a major battle-ground with the Conservatives following Theresa May's plan to allow new selective grammar schools to open.
Jeremy Corbyn has consistently opposed moves to allow more schools in England to gain academy status, which means they can have a private sponsor and draw funding directly from central government instead of their local education authority.
His shadow education secretary Angela Rayner has also previously said some academy bosses have been "feathering their own nests" with public cash.
A Labour source told The Independent the party was exploring how it might deliver a degree of scrutiny and control over how money is spent back to councils.
The individual said: "There is just too much going on there with a complete lack of scrutiny and oversight.
"There is money being spent on things, that should be being spent on children's eduction and that needs to be addressed."
The Government launched its free schools plan under David Cameron allowing anyone, including parents, charities or religious groups to establish schools anywhere with public funding.
The Labour source added: "People have been able to open free schools in areas where there are already a number of schools operating drawing away funding from the others.
"That's not choice, it's just concentrating money on one spot when it should be fairly spread out."
Labour has already said it will oppose the Government's grammar school plans and sources expect the party to stick to the existing position of allowing those selective schools already operating to remain.
Ms May has made expanding grammar's one of the flagship policies of her administration, but it also faces strong opposition from within Tory ranks, including from supporters of David Cameron.
[Source:-The Independent]