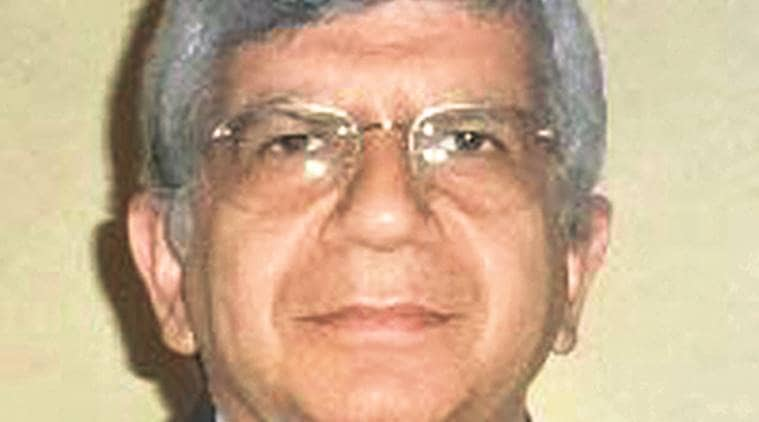 STALLED construction work and lack of flexibility in recruitment norms are the main reasons why there's still some way to go before AIIMS Rishikesh becomes a preferred destination for the people of Uttarakhand, according to Prof Ravi Kant, who took charge as the institute's director on April 15. Excerpts from an interview with The Indian Express:
Many posts for doctors and faculty are vacant in AIIMS, Rishikesh. How do you plan to resolve this situation?
There are certain bottlenecks… Had this been a private hospital, I would have got the recruitment done within 15 days. However, existing government norms do not give me the flexibility needed to get the vacant posts filled in time. The functioning here is quite complicated. We are trying to resolve these issues and are working in a concerted manner so that the results can be visible. Around 80 teachers were recruited in the past year, and we will soon be conducting interviews for recruiting more teachers for the medical college.
When will the required infrastructure be ready?
Most of the construction, including that of operation theatres, is being monitored by the central government. Currently, there are three buildings where work is stalled: the trauma centre, the nursing college, and the auditorium. The PWD will be taking over the work, which was earlier given to a private contractor, and the construction work is expected to begin soon.
Essential units, including the ICU, and the emergency and trauma centre, are not fully functional. Isn't this affecting the patient footfall?
We have started the emergency and trauma centre for Char Dham pilgrims. Work on setting up a fully-functional ICU should be completed by November. Also, we will be a 1,000-bed facility by the end of December. The Uttarakhand public currently goes to Delhi for treatment.
However, I want AIIMS to become a super-speciality hospital so that the people of Uttarakhand come to AIIMS, Rishikesh for treatment.
Won't the lack of an emergency and trauma centre affect the quality of education in PG courses?
More than 100 PG students will be joining our medical college in the coming months. We are in good condition to run the PG courses. The emergency and trauma centre, which was started on April 21, will eventually become a fully functional one. All the requirements will be fulfilled. However, I cannot mention a deadline since it is dependent on multiple factors, including construction work, which is currently stalled.
[Source"timesofindia"]