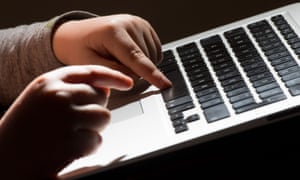 Ofsted has raised the prospect of using Facebook and Twitter posts to analyse how schools are performing.
The schools watchdog said it was exploring "the possibility of using near-real-time data and information from social media and other sources to predict and prevent decline in school performance".
The organisation said the frequency and content of social media posts about a particular school could help it decide whether an inspector should visit sooner than planned.
Schools ranked "outstanding" do not have routine inspections unless there are concerns that standards may be slipping, while "good" schools have short inspections every three years.
Mark Orchison, the managing director of 9ine Consulting, which advises schools on everything from safeguarding to cybersecurity, said it seemed likely the exercise would involve gathering real-time data about what people were saying about individual schools.
He said it could be useful in terms of supporting work that Ofsted already does looking into parental perceptions of their children's schools, but it was also potentially dangerous.
"People can put fake information about schools, they can make false accusations about schools," Orchison said, citing the example of a disgruntled pupil or parent posting fake allegations about a teacher.
"My concern would be how do you validate the information that it gives you, how do you rule out fake information and what weighting do you attach to the information that you've got? It could be of use [for ascertaining perceptions] but if you start using it in a more punitive way it could be quite dangerous."
A 2015 survey by the Association of Teachers and Lecturers, which recently voted to merge with the National Union of Teachers, found that more than one in five school staff have had a false allegation made against them by a pupil.
Ofsted said it was not currently gathering information from social media and that any work in that area would be confined to open online forums, but teachers said they were concerned.
Russell Hobby, the general secretary of the school leaders' union NAHT, said: "For a government agency to use social media posts as data would call into question its commitment to evidence-based practice.
"Social media contains unsubstantiated gossip, and should not be judged a reliable source of information. We know it is a place where people go to express their frustrations, not provide measured and constructive feedback."
An Ofsted spokeswoman said: "Like any regulator, we are always looking at how we can improve our monitoring of standards in schools and to identify where there may be concerns about children's safety or the quality of education they are receiving.
"It's important to say that we do not currently collate information from social media channels. Any work that we may do in this area in the future would of course be confined to open forums and would be for the sole purpose of helping decide whether to bring forward an inspection in certain instances."

["source-ndtv"]