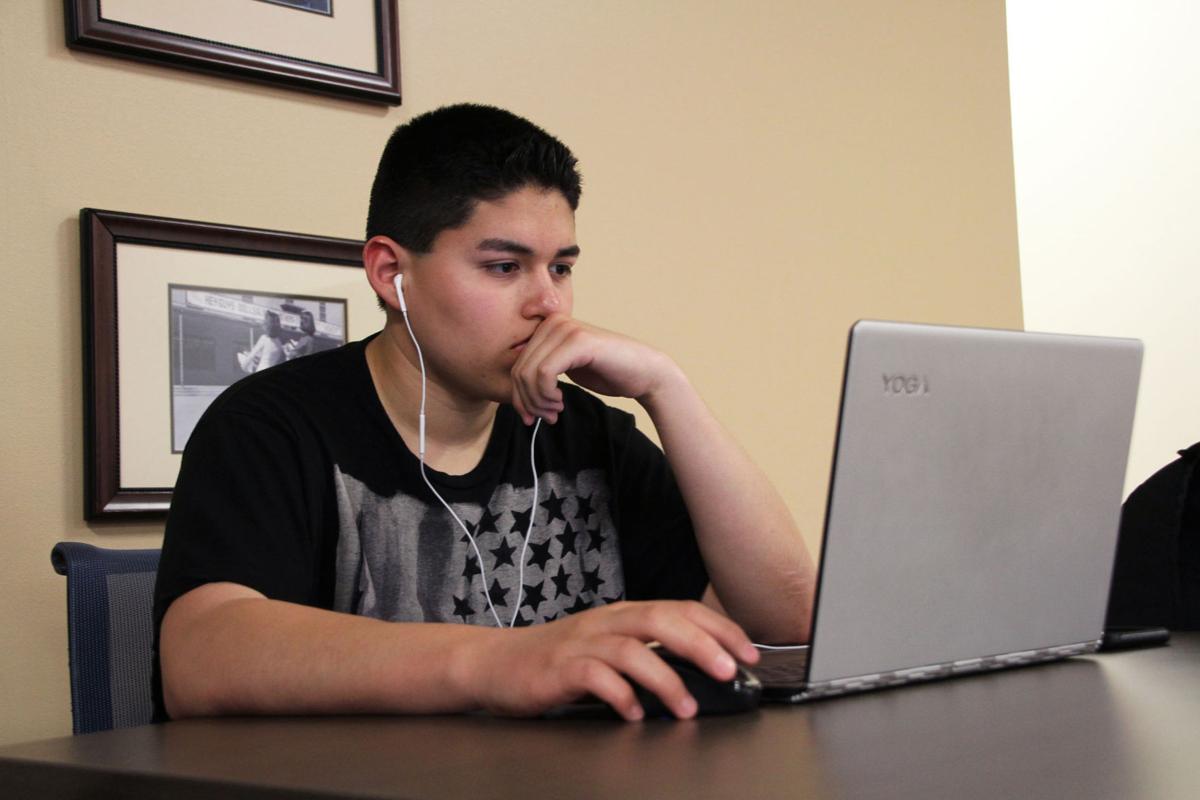 Learning through online classrooms can give students more options to incorporate into a busy schedule.
Flexibility is a strong benefit for students taking online courses, said Jodi Tommerdahl, associate professor of curriculum and instruction, in an email. Students have more room to work and take care of college responsibilities.
Students struggling with commuting to campus and work schedules that fall outside most class schedules can be alleviated through technology.
Computer engineering sophomore Deion Nwaefulu said online courses give students convenience when trying to obtain an education.
Nwaefulu's sister took online courses, which reduced travel time to meet her scheduling needs.
Online courses may have more cost efficiency, but speaking to professors in person and having references to immediately get help with schoolwork is better, he said.
Students may miss the camaraderie and competition face-to-face classrooms can provide, Tommerdahl said. With students who have jobs but still want to take classes, online classes can give another path toward education.
Jayesh Gautam, structural engineering graduate student, worked as an intern and said catching up through virtual lectures helped him keep up with his schoolwork.
The immediacy of responding to lectures or raising questions are unavailable to students taking online classes, he said. Online courses are evolving and there is room for technology to alleviate those issues.
Personal interaction is declining due to mobile phones and social media, and online courses could contribute to that, Gautam said.
Face-to-face interaction is important for him, because students can help each other learn and he can find out what others have to say on a given subject, he said. Relationships between students and professors are memorable experiences in college and are important for the learning process.
"There is a social element to it, which is very crucial," Gautam said. "The best of friendships happen in classrooms and when you are in college."
Computer science freshman Vraj Thakkar said online courses let students go at their own pace. Watching videos on repeat or pausing is a benefit to online coursework. If he misses a class, online resources help him make up the information, he said.
Although students do not meet physically with their peers and can experience isolation, they can connect with other students from various geographical locations, Tommerdahl said. This provides an opportunity to gain cultural understanding and networking while expanding their views.
"It's clear that the future of online classes is bright," Tommerdahl said.
["source-theshorthorn"]