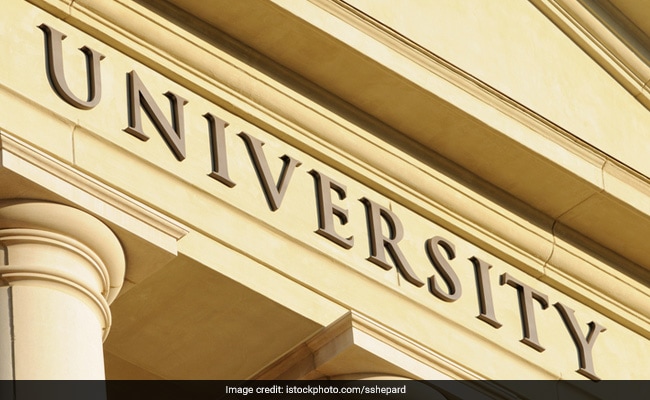 Several students who enrolled into distance education programmes offered by the Institute of Distance and Open Learning (IDOL) of the University of Mumbai woke upto the news recently that their Institute no longer has the required recognition from the UGC, official government body responsible for the Open and Distance programmes run in the country. University Grants Commission (UGC)'s Distance Education Bureau on October 3, 2018 released a list of Higher Education Institutions or universities in India recognized by the commission for academic year 2018-19 and onwards to conduct programmes through the Open and Distance Learning Mode.
How To Ensure You Are Enrolled In A Recognised Distance Learning Course
According to the list published by the UGC the some universities have their recognition to run the Open and Distance programmes till 2019-20 academic year, while some are allowed to run their courses till 2022-2023.
(Click here to know which courses are recognised by UGC)
Complete UGC Recognised University List
Check the complete list UGC recognised HEIs here (state-wise as on October 3, 2018):
ANDHRA PRADESH
1. ACHARYA NAGARJUNA UNIVERSITY (STATE UNIVERSITY)
2. SRI PADMAVATI MAHILA VISHWAVIDYALAYAM (STATE UNIVERSITY)
ARUNACHAL PRADESH
3. RAJIV GANDHI UNIVERSITY
ASSAM
4. ASSAM DON BOSCO UNIVERSITY (PRIVATE UNIVERSITY)
5. KRISHNA KANTA HANDIQUE STATE OPEN UNIVERSITY (STATE OPEN UNIVERSITY)
6. GAUHATI UNIVERSITY (STATE UNIVERSITY)
7. DIBRUGARH UNIVERSITY (STATE UNIVERSITY)
8. TEZPUR UNIVERSITY (CENTRAL UNIVERSITY)
BIHAR
9. LALIT NARAYAN MITHILA UNIVERSITY (STATE UNIVERSITY)
10. NALANDA OPEN UNIVERSITY (STATE OPEN UNIVERSITY)
CHANDIGARH
11. PANJAB UNIVERSITY (STATE UNIVERSITY)
UGC Urges Universities To Submit Social Science Research Proposal To IMPRESS
CHHATTISGARH
12. PT. SUNDARLAL SHARMA OPEN UNIVERSITY (STATE OPEN UNIVERSITY)
13. C.V.RAMAN UNIVERSITY (PRIVATE UNIVERSITY)
DELHI
14. INDIRA GANDHI NATIONAL OPEN UNIVERSITY (CENTRAL UNIVERSITY)
15. UNIVERSITY OF DELHI (CENTRAL UNIVERSITY)
16. RASHTRIYA SANSKRIT SANSTHAN (DEEMED TO BE UNIVERSITY)
GUJARAT
17. DR. BABASAHEB AMBEDKAR OPEN UNIVERSITY (STATE OPEN UNIVERSITY)
HARYANA
18. CHAUDHARY DEVI LAL UNIVERSITY (STATE UNIVERSITY)
19. MAHARISHI DAYANAND UNIVERSITY (STATE UNIVERSITY)
20. GURU JAMBESHWAR UNIVERSITY OF SCIENCE & TECHNOLOGY (STATE UNIVERSITY)
KARNATAKA
21. KARNATAKA STATE OPEN UNIVERSITY (STATE OPEN UNIVERSITY)
22. MANGALORE UNIVERSITY (STATE UNIVERSITY)
23. BANGALORE UNIVERSITY (STATE UNIVERSITY)
24. KUVEMPU UNIVERSITY (STATE UNIVERSITY)
25. MYSORE UNIVERSITY (STATE UNIVERSITY)
26. JAIN UNIVERSITY (DEEMED TO BE UNIVERSITY)
New Approval Body For Journals In Social Sciences, Humanities: UGC
KERALA
27. UNIVERSITY OF KERALA (STATE UNIVERSITY)
28. CALICUT UNIVERSITY (STATE UNIVERSITY)
29. KANNUR UNIVERSITY (STATE UNIVERSITY)
MAHARASHTRA
30. MAHATMA GANDHI ANTARRASHTRIYA HINDI VISHWAVIDYALAYA (CENTRAL UNIVERSITY)
31. SHIVAJI UNIVERSITY (STATE UNIVERSITY)
32. YASHWANTRAO CHAVAN MAHARASHTRA OPEN UNIVERSITY (STATE OPEN UNIVERSITY)
33. SMT. NATHIBAI DAMODAR THACKERSEY WOMENS UNIVERSITY (STATE UNIVERSITY)
MADHYA PRADESH
34. BARKATULLAH UNIVERSITY (STATE UNIVERSITY)
35. M.P.BHOJ (OPEN) UNIVERSITY
36. MAHARISHI MAHESH YOGI VEDIC VISHWAVIDYALAYA (PRIVATE UNIVERSITY)
37. DEVI AHILYA VISHWAVIDYALAYA (STATE UNIVERSITY)
38. M.G. CHITRAKOOT VISHWAVIDYALAYA (STATE UNIVERSITY)
ODISHA
39. FAKIR MOHAN UNIVERSITY (STATE UNIVERSITY)
40. NORTH ORISSA UNIVERSITY (STATE UNIVERSITY)
41. ORISSA STATE OPEN UNIVERSITY (STATE OPEN UNIVERSITY)
PUNJAB
42. PUNJABI UNIVERSITY (STATE UNIVERSITY)
43. LOVELY PROFESSIONAL UNIVERSITY (PRIVATE UNIVERSITY)
PONDICHERRY
44. PONDICHERRY UNIVERSITY (CENTRAL UNIVERSITY)
RAJASTHAN
45. JAIPUR NATIONAL UNIVERSITY (PRIVATE UNIVERSITY)
46. SURESH GYAN VIHAR UNIVERSITY (PRIVATE UNIVERSITY)
47. JAGAN NATH UNIVERSITY (PRIVATE UNIVERSITY)
48. VARDHMAN MAHAVEER OPEN UNIVERSITY (STATE OPEN UNIVERSITY)
49. JAYOTI VIDYAPEETH WOMEN'S UNIVERSITY (PRIVATE UNIVERSITY)
TAMIL NADU
50. UNIVERSITY OF MADRAS (STATE UNIVERSITY)
51. ANNA UNIVERSITY (STATE UNIVERSITY)
52. TAMIL NADU OPEN UNIVERSITY (STATE OPEN UNIVERSITY)
53. TAMIL UNIVERSITY (STATE UNIVERSITY)
54. SRM INSTITUTE OF SCIENCE AND TECHNOLOGY (DEEMED TO BE UNIVERSITY)
TRIPURA
55. INSTITUTE OF CHARTERED FINANCIAL ANALYSTS OF INDIA, AGARTALA (PRIVATE UNIVERSITY)
56. TRIPURA UNIVERSITY (CENTRAL UNIVERSITY)
TELANGANA
57. KAKATIYA UNIVERSITY (STATE UNIVERSITY)
58. MAULANA AZAD NATIONAL URDU UNIVERSITY (CENTRAL UNIVERSITY)
59. DR. B.R. AMBEDKER OPEN UNIVERSITY, HYDERABAD (STATE OPEN UNIVERSITY)
60. THE ENGLISH AND FOREIGN LANGUAGES UNIVERSITY (CENTRAL UNIVERSITY)
UTTARAKHAND
61. UTTARAKHAND OPEN UNIVERSITY (STATE OPEN UNIVERSITY)
62. UNIVERSITY OF PETROLEUM AND ENERGY STUDIES (PRIVATE UNIVERSITY)
UTTAR PRADESH
63. ALIGARH MUSLIM UNIVERSITY (CENTRAL UNIVERSITY)
64. INTEGRAL UNIVERSITY (PRIVATE UNIVERSITY)
65. U.P. RAJARSHI TANDON OPEN UNIVERSITY (STATE OPEN UNIVERSITY)
66. SWAMI VIVEKANAND SUBHARTI UNIVERSITY (PRIVATE UNIVERSITY)
WEST BENGAL
67. BURDWAN UNIVERSITY (STATE UNIVERSITY)
68. NETAJI SUBHASH OPEN UNVERSITY (STATE OPEN UNIVERSITY)
69. VIDYASAGAR UNIVERSITY (STATE UNIVERSITY)
70. UNIVERSITY OF KALYANI (STATE UNIVERSITY)
71. RABINDRA BHARATI UNIVERSITY (STATE UNIVERSITY)
OTHERS
72. JAGADGURU SHRI SHIVARATHREESW ARA UNIVERSITY (KARNATAKA)
73. JAIN VISHWA BHARATI INSTITUTE (RAJASTHAN)
74. DAYALBAGH EDUCATIONAL INSTITUTE (UTTAR PRADESH)
75. PADMASHREE DR. D.Y. PATIL VIDYAPEETH, MUMBAI (MAHARASHTRA)
["source=ndtv"]