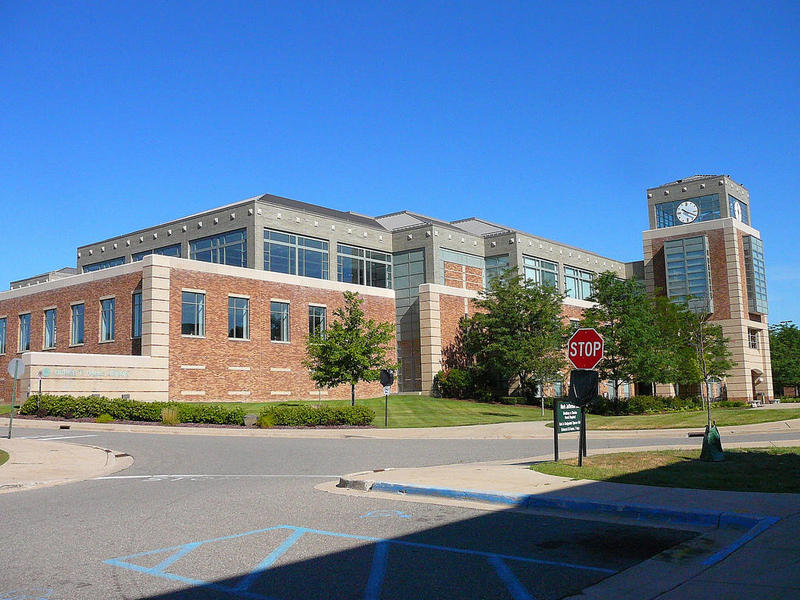 Colleges and universities are seeking ways to reach more students, and bring in more money.
One way to do that is to hire an outside company to market and support online programs. That company recruits students for online degrees branded with the name of that university.
Among universities in our state, Michigan Tech and Michigan State University have arrangements like this for some classes.
Professors at Eastern Michigan University, however, are pushing back against such an arrangement between EMU and a for-profit company called Academic Partnerships.
Judith Kullberg, a professor of political science at EMU and president of the EMU branch of the American Association of University Professors, joined Stateside today to explain why.
Listen to the full conversation with Stateside's Cynthia Canty above, or read a transcript of the beginning of the conversation below.
CYNTHIA CANTY: So your position is that the university's contract with this company out of Texas, Academic Partnerships, would devalue a degree from EMU. Why do you believe that?
JUDITH KULLBERG: Well, we've learned that Academic Partnerships has a model of instruction that involves scaling up courses so that they become very large. So either a course has no caps on it at all in terms of enrollment, or multiple sections of a course will be created from one section.
And then, the professor is supported in working with the students by another category of workers that Academic Partnerships refers to as "coaches" or "teaching assistants." And these coaches or teaching assistants are not employees of the institution, they are provided by another for-profit company called Instructional Connections that is a strategic partner of Academic Partnerships. And both companies are located in Dallas, Texas. They're both private firms and so they obviously developed this way of, what they would say, supporting instructors and teaching online.
But our view of it is that it dilutes the quality of courses, because students do not have that kind of direct contact with professors that has become the hallmark of an EMU education.
CANTY: How does that differ, just talking in general, with having teaching assistants teaching large sections, even if it's in front of them, not online. How is that any different?
KULLBERG: I think it's quite different. Even though Instructional Connections, if you look at their website, they explain that the way the firm was created was by thinking about, "Well how do large research universities teach so many students and do it fairly efficiently? They have this model of teaching assistant."
But the big difference here is that teaching assistants in a research university are students at that university. They're enrolled in graduate programs and really they are in a kind of apprenticeship system where they're working with a senior professor who designs the course and delivers the lectures. And then that senior professor coordinates the kinds of discussions that will take place in the classroom between the teaching assistants and the students.
So the teaching assistants have face-to-face interactions with the students, they get to know the students, and they are learning how to teach in the process. And they will, when they finish their degrees, will go off and take academic positions at other universities.
These teaching assistants that are hired by Instructional Connections – the coaches or teaching assistants – are very poorly paid. We know that from comments that we've seen online at GlassDoor.com where employees of Instructional Connections have talked about their working conditions. They are interacting with hundreds of students, maybe thousands of students. They don't have any role in designing the classes or even in their own sections and they're not graduate students. They aren't people who've been admitted to a very prestigious graduate program because they're very bright and did very will in college. We don't even know what their qualifications are to be coaches.
source:-michiganradio.org