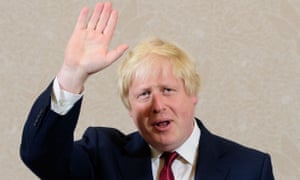 Quitting has been all the rage ever since the Britain voted to leave the EU.
In the space of a fortnight, there have been farewells from prime minister David Cameron, Ukip leader Nigel Farage and thwarted Tory leadership hopeful Boris Johnson.
The resignation craze has by no means been confined to politics. England manager Roy Hodgson walked after his team's humiliating defeat by Minnows Iceland and Chris Evans announced he was stepping down from presenting Top Gear after just one series.
Knowing when to go brings a welcome dose of humility to the brash worlds of top-flight politics, sport and TV. Evans, for example, said: "Gave it my best shot but sometimes that's not enough." Cameron went for the more poetic image of a ship, saying: "I do not think it would be right for me to try to be the captain that steers our country to its next destination."
Whether you view the slew of resignations as nobly falling on swords or turning backs on chaos, in each case what unites these quitters is their wealth, and particularly their wealth of opportunity. It's easy to leap when you have a well-feathered nest to land in.
Their luxury of choice is in stark contrast to large parts of the UK population, who are trapped in low-paying, low-satisfaction work and would probably love nothing more than the chance to throw in the towel and try something else. But even when it comes to the opportunity to quit we are a nation of haves and have-nots.
There is every chance that Brexit will exacerbate this inequality of choice. In the uncertain times that lie ahead, when the economy will doubtless slow and firms will freeze hiring or even cut jobs, it's not the rich we should be worried out. The rich will always be OK. Furthermore, by exercising their freedom of choice, it is likely that the rich will further narrow the opportunities available to those less well-off.
Take the City. If the big investment banks carry out their threats to desert London now their access to EU markets is at risk, their senior staff will go with them and so will their tax payments, which is a significant chunk of government income.
Underscoring how dependent the country has become on the capital's wealth, areport last week highlighted that London still accounts for the lion's share of UK tax revenues. The capital generated almost as much tax as the next 37 largest cities combined, according the Centre for Cities thinktank.
If London loses its international standing on financial markets, the hit to public coffers will be substantial and that risks serious ramifications for households on lower incomes.
An analysis before the referendum that struggled for publicity amid the mud slinging came from the National Institute of Economic and Social Research (Niesr). Assessing the potential impact on government revenues and welfare spending, the thinktank warned that low-income households were likely to shoulder a disproportionate share of the Brexit costs.
If Niesr is right, that will mean a further squeeze on living standards after years of austerity and lacklustre wage growth. Underemployment – people working fewer hours than they would like – also remains high and millions of people are in insecure work where they do not have regular hours or predictable shifts.
Paris-based thinktank the Organisation for Economic Cooperation and Development (OECD) summed up the post-crisis experience of many workers across advanced economies last week as "Back at work, but out of pocket".
But it's not just wages the OECD is worried about for the UK, because employment is under threat too. It warned that Brexit risked the UK economy's ability to continue creating jobs.
Chiming with these findings, business surveys since the referendum have already signalled that some firms are holding off hiring permanent staff and that others are considering cutting their workforces.
None of that will bring hope to anyone thinking of jumping ship. Long before the referendum, job-to-job moves were on a downward trajectory in the UK. TheResolution Foundation thinktank has been looking into low job mobility, warning that the drop in the rate at which people move between jobs since the financial crisis in 2008 was stymying the careers and pay progression of young people in particular.
Unsurprisingly, this dearth of opportunity in the jobs market has gone hand in hand with people's skills being mismatched to their roles, That appears to be hitting job satisfaction.
Key measures of national happiness stagnated in the latest figures from the Office for National Statistics last week, among them people's sense that what they do in life is worthwhile. It was the first time since data was first gathered in 2011 that there was no year-on-year improvement in that measure, although there was an uptick in overall life satisfaction.
Of course, advocates for a self-starting approach to this lack of opportunity will tell the disenchanted to set up their own business. No doubt they would cite the startup success stories from downturns past, such as Microsoft being founded in the 1970s and cosmetics company Revlon, which was launched during the 1930s Great Depression.
But it is one of the great myths of this post-crisis era that a surge in self-employment has solved people's problems of low pay and economic insecurity. Sure, a few will make their millions but for many, going it alone means forgoing employee benefits such as pension schemes and sick pay while working round the clock to make ends meet.
In some cases, self-employment has led to outright exploitation of workers. Citizens Advice has warned that as many as 460,000 people could be "bogusly self-employed" because unscrupulous employers are compelling staff to be self-employed when they should in fact have employee status.
So employers can avoid paying the minimum wage, employers' national insurance, sick pay, holiday pay and pension contributions but still get the workers they want. Those doing the "self-employed" work end up overly dependent on one paymaster without any of the security of employee status. So much for self-employment being a ticket to freedom.
When Farage resigned last week, he said he wanted his life back. Millions of people in insecure work, dead-end jobs or a state of bogus self-employment probably feel the same way too. But quitting simply isn't an option. That remains the preserve of the few.

[source :-theguardian]