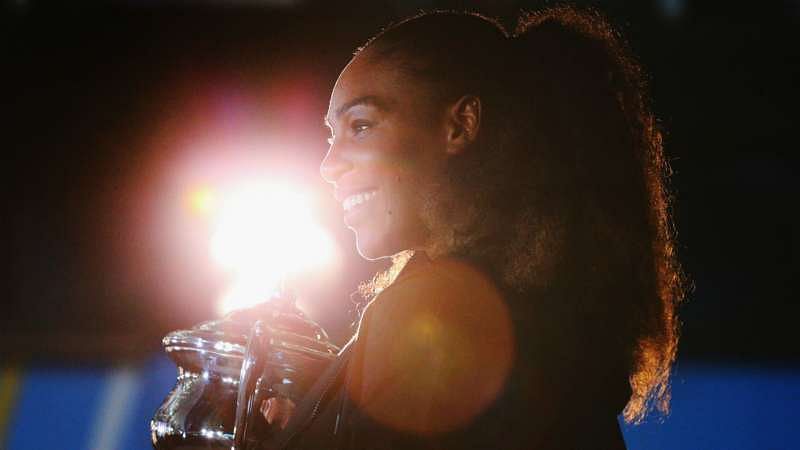 Is the sun setting on Serena Williams' illustrious and trophy-laden career? Coach Patrick Mouratoglou said the 23-time grand slam champion is taking things day by day as she contemplates retirement.
At 35 years of age and with her first baby on the way in September, the clock is ticking for former world number one Williams, who holds the Open Era record for slams.
Williams has achieved it all – seven Australian Opens, as many Wimbledon titles, six US Opens and three French Open trophies, not to mention her 14 major doubles honours.
However, the uncertainty of each passing day is what motivates the American, according to Mouratoglou.
"I think it's not year on year, it's day on day. Day after day she doesn't know and that's what's great, I think," Mouratoglou told Omnisport.
"It's been like this for quite a long time now. Because a lot of players retire when they're 30, or after 30 years old, and she was struggling at that time. She could have retired – everybody would have said 'yes, it's normal, she's won so much, she's over 30 now, maybe she's declining'.
"And she didn't want to give up. She's not that kind of person, so she thought I have to find a way to win another major. And that's when we started to work together and it happened that she won 10 [further grand slams] and she came back to number one.
"For the last years everybody is asking me the question 'how long is she going to play?' And I always say I don't know – and she doesn't know.
"To be able to continue, you have to wake up in the morning and have the same motivation. If the motivation drops, then it doesn't make sense because you won't be able to produce what you have to produce during the practice and then the results won't be there.
"So since she has this motivation, since she's not badly injured, she will continue to play and hopefully she will continue to win because she's very special.
"There is a big challenge coming up in the next months, but she loves challenges. That's also something that keeps her motivation alive, so in a way it's great."
[Source"timesofindia"]