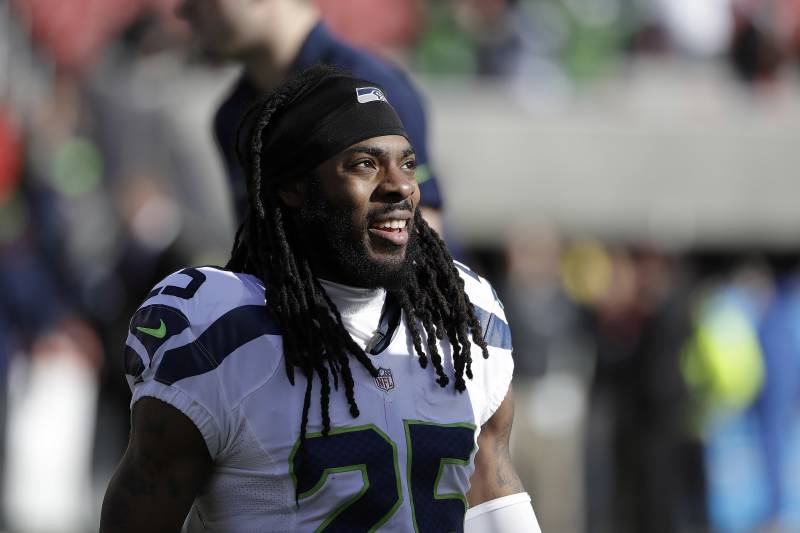 Marcio Jose Sanchez/Associated Press
Seattle Seahawks star Richard Sherman believes good grades are important, and he put his money where his mouth is for one student.
According to Wes McElroy of the Richmond Times-Dispatch, the All-Pro cornerback promised to personally fund a scholarship for Hershai James of Varina High School in Virginia on the condition she became an honor roll student as a senior.
When James held up her end of the bargain, so did Sherman.
"It goes back to knowledge is power and if you have knowledge you're going to be as powerful as you ever want to be," the Stanford graduate said.
James needed to earn a 3.0 grade point average to make honor roll and get the scholarship, and as she explained, Sherman's promise went a long way toward helping her achieve this milestone.
"When my senior year began, I definitely had the scholarship in my head as motivation," James said. "With being a senior, the year is really stressful. Having something to look forward to helped. It's like saying my hard work and dedication had paid off."
She is set to attend Norfolk State in the fall.
["Source-bleacherreport"]