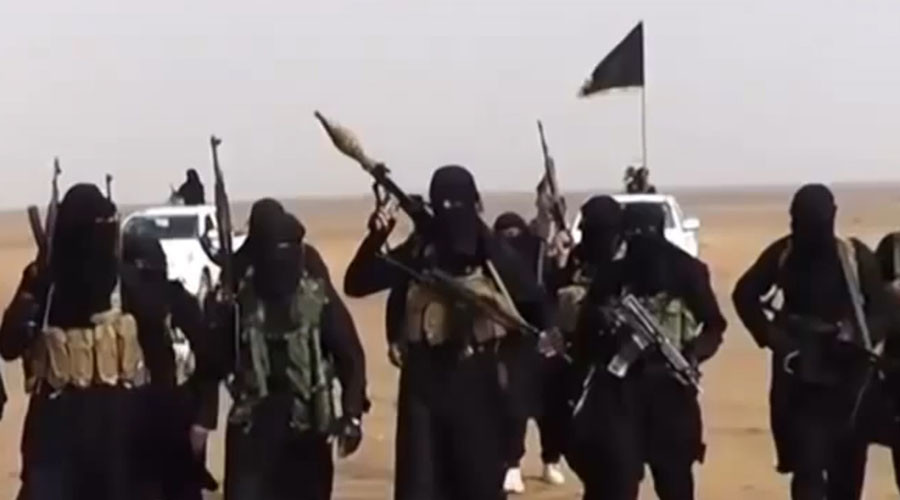 Spanish police have arrested four people suspected of recruiting children and young adults for Islamic State (IS, formerly ISIS/ISIL). Officials said the arrests were made in Spain's North African enclave of Ceuta.
The jihadist cell focused on "capturing, indoctrinating and sending young people and children to conflict zones in Syria and Iraq to turn them into future fighters," the Spanish Ministry of Internal Affairs said on its website.
The suspects – three men and one woman – had deployed a "fully operational and permanent recruiting network in Ceuta, focusing on young candidates, including children," officials said.
"This terrorist cell had established a constant, fluid and permanent channel of communication with Daesh [Arabic pejorative term for IS], fighters in Syria" the ministry said in a statement. It added that among the main objectives of the terrorist network were "export and implantation of its methodology of recruitment in Europe" along with "recruitment of future members."
Since 2015 – the year when the Spanish government increased the terrorism threat level in the country from three to four, the second highest – national security forces have arrested a total of 161 jihadists, the ministry said.
Spain is an important center of Islamist activity on the continent. Some 45 percent of the jihadists arrested in the country since 2013 had Spanish nationality, according to El Pais.
[Source:-RT]