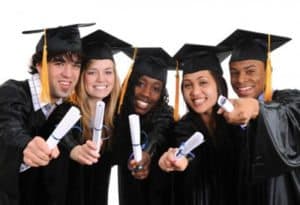 Student loan marketplace Credible.comannounced that the New Hampshire Higher Education Loan Corporation (NHHELCO) will offer student loan refinancing through the site, expanding the range of options available to borrowers. An estimated 8 million Americans may qualify to refinance their student loans at lower rates, according to the platform. Credible.com lets borrowers see personalized rates for which they'll qualify with NHHELCO and other partner lenders in real time, without affecting their credit score or sharing their personal information with lenders until they see an offer they like.
 "With the addition of NHHELCO, there are now seven lenders competing to refinance student loans through the Credible.com marketplace," said Credible Founder and CEO Stephen Dash. "Bringing new lenders onto the platform helps us serve a broader range of borrowers, and we're proud that NHHELCO shares our commitment to providing consumers with simplicity, transparency and meaningful choices."
Available in all 50 states, NHHELCO's EDvestinU Consolidation Loan lets borrowers combine multiple student loans, federal and private, into a new loan with a potentially lower interest rate and monthly payment. Borrowers refinancing with EDvestinU can choose a fixed- or variable-rate loan with a repayment term of 5, 10, 15 or 20 years. Variable-rate loans currently range from 2.47% to 6.07% APR, with fixed-rate loans available from 3.94% to 7.54% APR.
With the integration of NHHELCO's EDvestinU loan, the Credible.com marketplace now provides access to student loan refinancing options from seven lenders: Citizens Bank, College Ave, CommonBond, iHELP, the Massachusetts Educational Financing Authority (MEFA"), NHHELCO, and the Rhode Island Student Loan Authority (RISLA). For borrowers who are still attending school, Credible.com provides access to private student loans offered by Citizens Bank, CommonBond, College Ave, iHELP, RISLA and Sallie Mae. Sallie Mae and MEFA began offering loans through Credible.com earlier this year.
[Source:-Crowdfund Insider]