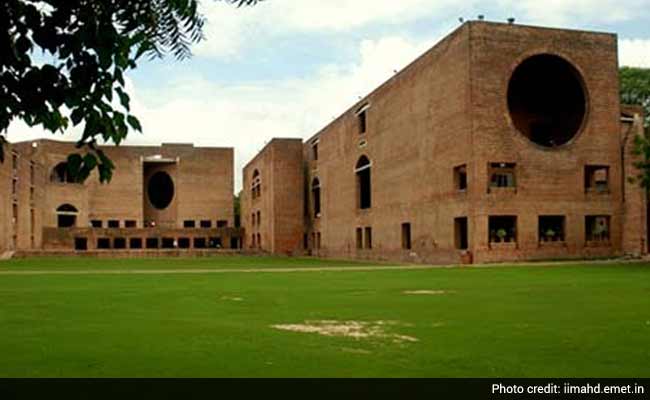 Ahmedabad: The Indian Institute of Management-Ahmedabad (IIM-A) on Monday launched a two-year Post Graduate Programme in Management (e-PGP) through distance learning using satellite-based education technology.
The course, the first by an IIM, will cost Rs. 17 lakh and is aimed at working executives and entrepreneurs.
The institute will start offering the course from June on an interactive onsite learning (IOL) platform and is looking at junior, mid and senior level working professionals and entrepreneurs to enrol for the programme, IIM-A Director Ashish Nanda told reporters on Monday.
The leading business school has becomes the first among IIMs to offer a two-year management programme through distance learning, he said.
A graduate with 50 per cent marks can apply for the new course and will be selected based on his GMAT/CAT scores or scores obtained through an online admission test conducted by the institute, said Programme Chair and IIM-A faculty member Biju Varkkey.
"This will be an intense and vigorous programme structured like a regular programme but only offered through distance learning. In the first year we will offer core subjects in management, and second year will be for electives," Varkkey said.
He said a candidate will also be required to take up individual and group projects like in classroom programmes under the supervision of an IIM-A faculty.
The institute has tied up with Hughes Global Education, which provides technology for interactive onsite learning through satellite-based education across more than 85 classrooms in over 50 cities. The fee is Rs. 17 lakh for the entire course, he added.
[Source:-NDTV]