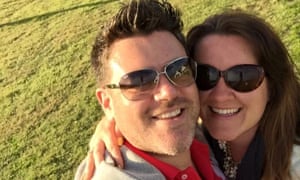 Scott Lewis, 38, a senior civil servant, is married to Helen Lewis, 36, founder of Literally PR, which represents authors and food industry clients. They have two daughters aged five and seven

I've just brought our girls to Wales for a week to given Helen some concentrated time on the business. She's travelling a lot at the moment, so while she usually does both ends of the school run and works late into the evening to make up time, I'll often take annual leave or work from home so she can get to literary festivals and events. It's a rollercoaster we have to ride as a family – for instance, income in this industry is erratic: it can be great but it can also be hit-and-miss, so my salary helps buffer that. Sometimes she's on a huge high, sometimes she gets very tired, and I get upset when I see her feeling down, but it's also brilliant to see her able to work so creatively on an idea she has built into such a success – sometimes I even envy her a bit.
Lizzy Gaskin, 23, is the daughter of Kate and Steve, both 57, who started up Right Angle Events while she and her sisters were at school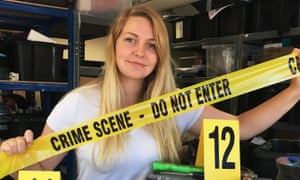 My dad was a Scotland Yard detective and ran everything from child protection teams to drug squads. Back in 2007 he started offering crime scene investigation experiences to the corporate market. It became incredibly popular, and so mum, also a former senior police officer, became a co-director.
At one stage there were six full-time employees working out of a large shed in our garden and I remember getting home from school to find a full blown "crime scene" set up in our kitchen, complete with "Crime Scene Do Not Enter" tape! We were often asked to contribute weird things to the experiences, such as toenail clippings, and my sisters' pet rabbit fur. Though mum and dad were crazily busy, owning your own company does give you flexibility so they were always able to attend school plays and sports events, and my sisters and I never missed out.
Alex Bargate, 25, is the son of Quentin Bargate, 60, founder ofBargate Murray Solicitors in London
My dad hated working for other people – a healthy disrespect for authority is a character trait we share – so when I was 14 he left a big law firm to set up his own company from a tiny office in London. We suddenly had to be much more careful about money, but I also noticed that I was seeing a lot less of him. It was the norm for him to work till really late, and once we were on holiday he'd be up until the early hours every night because there was a big job on. Despite the stress, it was obvious over time that he was so much happier.
He's now also a co-founder with me of Ajuve, which offers online dispute resolution. We have the same entrepreneurial outlook but very different skill sets, so luckily I don't mind taking advice from my dad and there's never really any clash.
Nicola Parton, 32, works in PR and is married to Sam Parton, 32, founder of the OpenPlay online booking system and app to get people more active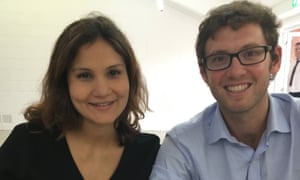 I've seen first-hand the blood, sweat, tears and terror that goes into starting your own business – having to face the doubt of those around you, trying to build a name for yourself, and choosing a different lifestyle to your peers who have gone for "safe" jobs. It means financial sacrifice when others are getting more comfortable. Six months after we started going out, Sam quit his job at a big corporate to start researching his idea for an app to help people live more active lives through sport: we joke that he had a salary, flat and a car when we first met, and it's taken a lot of graft to reach that point again.
The hours he worked in the first couple of years were ridiculous: you do lose out on quality time together – sometimes his eyes glaze over when I'm talking and I know he's thinking about work – and we never had the chance to have adventures travelling to exotic places, because he had to put his business first. That tests a relationship but because I believed in his concept, and had complete faith he'd pull it off, we got through it. He'd saved hard, though, so has never depended on me to fund him, which helped, and he's very stoical in dealing with the pressures that arise. With entrepreneurs, being absolutely engrossed in their idea is fundamental to who they are, so you have to buy into that and support it, because it's part of the person you love. We will get a proper honeymoon, I'm told, though I'm not sure when!
Jessica Wise, 23, is the daughter of Sian Holt, 56, who founded Fudge Kitchen in 1983, before she was born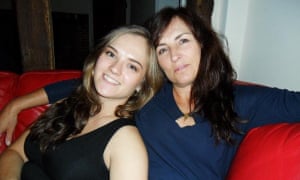 Fudge has always seemed like the third child in the family – it's hard to imagine life without it. My mum has always looked for where she can take the business next which means she has been consistently busy for the last 23 and a half years. I don't think she really gets stressed: when she talks now about previous low times I had no idea that they ever happened.
My sister and I were roped in early: it feels like I've stuffed envelopes from the time I was learning to walk; I've run counters at consumer shows and helped at trade stands and at one point I was even given a proper office job as events manager – my mother is the only person I've ever worked for who has fired me! I think people often assume that business owners are well-off but there have definitely been times where I have been aware that money has been tight. Failure was never an option, though, so we always knew that the rough patches wouldn't last too long.
Alison Sankey, 62, mother of Claire Sankey, 27, is the founder of Dust and Dance which sells face glitter to festival-goers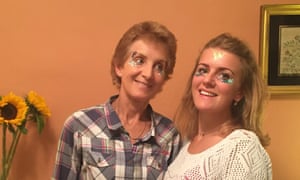 Our conservatory has been taken over as base camp for Claire's glitter operation since the start of this year. When the festival season began in spring, orders exploded. Fulfilling them is labour intensive so I help out. The glitter gets everywhere: I've found it in the butter and on my toothbrush. But you need to be prepared for a bit of disruption. Claire has sometimes found it stressful because the business is growing and she wants to make sure customers get their orders in time, but it's a motivating type of stress because she's created something that's working. My role is to help her keep some boundaries so that she doesn't spend every hour of her weekend on the business as well as the rest of the week.

[source :-theguardian]