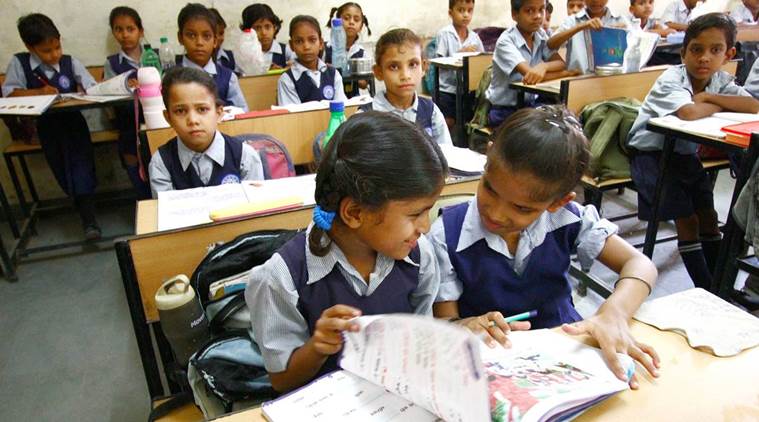 The Maharashtra government Thursday  decided to extend fee waiver to students whose family income limit is less than Rs 6 lakhs, for professional and higher education courses, including medical and engineering.
The BJP government also reaffirmed its commitment to provide reservation to the Maratha community. Addressing a press conference after the state Cabinet meeting, Chief Minister Devendra Fadnavis said the 'Rajrishi Shahu Maharaj Fee Pratipurti Yojana' was earlier implemented for SC/ST and OBC students.
"SC/ST students had 100 per cent fee waiver while OBC students had 50 per cent concession. It will now be extended to all students with income limit of Rs 6 lakhs and who have secured more than 60 per cent marks at the time of admission. Those with income limit upto Rs 2.5 lakhs will have no condition," he said.
He said 6,000 students in government colleges and 1.45 lakhs in private colleges will benefit with the decision. The government also decided that the 'Punjabrao Deshmukh' scheme will be implemented to provide hostel fees to children of marginal farmers and registered labourers.
In big cities, Rs 30,000 will be given annually while in district-level towns it will be Rs 20,000. The government has also decided to implement 'Pandit Deendayal Upadhay Swayam Yojana' for providing hostel and food facilities to tribal students, Fadnavis said.
In big cities, it would be Rs 6,000 per month, in 2-tier cities it would be Rs 5,000 and in 3-tier it would be Rs 4,000 per month. In medical colleges, those with income limit of Rs 2.5 lakhs to Rs 6 lakhs, the government will pay interest of the educational loan taken by them. About 35,000 students in government and 3 lakhs in private colleges will benefit from the scheme, he said.
Describing the decisions as "historic", Fadnavis said, "The investment we are making in education sector will yield good results in times to come. We are making provision of Rs 1,000 crore this year and later budgetary provision will be done.
"Medical colleges will have to get accreditation done in two years so that the quality of education is enhanced. Focus should also be given on 50 per cent placement," he said.
He said lack of opportunities in the field of education was one of the main concerns of the Maratha community while seeking reservation.
"In the last 20 years, education has become a business in the state and the common man is finding it difficult to get admission," the BJP leader said.
Later replying to questions, Fadnavis said his government was firm on giving reservation to Marathas.
"But all issues are not resolved with reservation. Marathas are not demanding repeal of atrocity law but want misuse (of the law) to stop. Even Dalit leaders agree," he said.
The Chief Minister also appealed the citizens not to fall prey to activities of anti-social elements.
[Source:-The Indian Express]