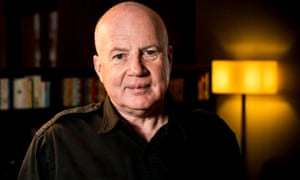 Kevin Roberts, the executive chairman of Saatchi & Saatchi, has resigned after provoking fury by claiming that women in the advertising industry lacked ambition and were not held back by sexism.
Roberts was put on leave by Publicis, the parent company of Saatchi & Saatchi, last week after denying that sexism was an issue in the advertising world. In a statement, the French global advertising group said Roberts had now resigned.
"The supervisory board and the chairman and CEO of Publicis Groupe took note of Kevin Roberts' decision to step down with effect from 1 September 2016, prior to his retirement date due in May 2017."
Speaking to the New York Times, Robert apologised for his comments. "My miscommunication on a number of points has caused upset and offence, and for this I am sorry," he said. "Fail Fast, Fix Fast, Learn Fast is a leadership maxim I advocate. When discussing with Business Insider evolving career priorities and new ways of work/life integration, I failed exceptionally fast.
"My miscommunication on a number of points has caused upset and offence, and for this I am sorry."
Roberts, who is from Lancashire, has been at Saatchi & Saatchi's helm for 20 yearsand is also the company's head coach, a mentoring role.
In the offending interview, he said that rather than holding ambitions to climb the career ladder, many women, and men, simply wanted to be happy and "do great work".
He said: "They are going: 'Actually guys, you're missing the point, you don't understand, I'm way happier than you.' Their ambition is not a vertical ambition; it's this intrinsic, circular ambition to be happy.
"So they say: 'We are not judging ourselves by those standards that you idiotic dinosaur-like men judge yourself by.' I don't think [the lack of women in leadership roles] is a problem.
"I'm just not worried about it because they are very happy, they're very successful, and doing great work. I can't talk about sexual discrimination because we've never had that problem, thank goodness."
Roberts said he did not spend any time on gender issues at his agencies, saying the issue was "way worse" in sectors such as financial services, where there are "problems left, right and centre".
Asked about female campaigners such as the advertising consultant Cindy Gallop, who recently tweeted that sexual harassment was endemic in the media, advertising and every industry, Roberts said: "I think she's got problems that are of her own making. I think she's making up a lot of the stuff to create a profile, and to take applause, and to get on a soap[box]."
Gallop, the former president of global ad agency Bartle Bogle Hegarty (BBH), welcomed Roberts' departure on Wednesday but said Saatchi & Saatchi should have sacked him.
She said: "I'm pleased to see that Kevin Roberts has resigned, given that his comments made him non-credible as a chairman charged with inspiring, motivating and promoting into leadership the thousands of women who work for Saatchi & Saatchi worldwide; as a coach charged with training and developing the industry leaders of the future; and a leader whom huge clients selling brands, products and services to millions of women trust with their own brand reputation, communication and sales.
"However, given he was forced to resign, Publicis Groupe would have made a far greater statement to every woman working within their network, at every client brand they represent, and to the industry as a whole, if they had said publicly that they had fired him.
"I look forward to Maurice Lévy and Publicis Groupe now spearheading a very dramatic seachange in the way the white male leadership of our industry welcomes women and people of colour into leadership ranks shoulder to shoulder with them, and to seeing tangible, visible action on their part in the coming weeks."
Gallop said earlier this week that Roberts' comments were typical of "white men" in the industry who "pay lip service to diversity".
Roberts' comments initially saw him placed on a leave of absence while the public outcry prompted a letter to staff from Lévy, chairman and chief executive.
Lévy told employees he wanted to "reiterate the group's no-tolerance policy towards behaviour or commentary counter to the spirit of Publicis Groupe and its celebration of difference as captured in the motto vive la différence".